7 Link • 07/26/21
7 Link To Serve Downtown Ridgefield
The 7 Link service route will be altered to serve downtown Ridgefield.
In Ridgefield, flag-stops are in effect. Passengers may wait along the route (which travels along 35/Main st/102) and flag the bus down. Please wait on the appropriate side of the road, in which the bus is traveling..
The section of RT 7 between the RT 35 and Branchville Rd intersections will no longer be served.
This deviation will be on a trial basis, and may not be permanent due to time constraints.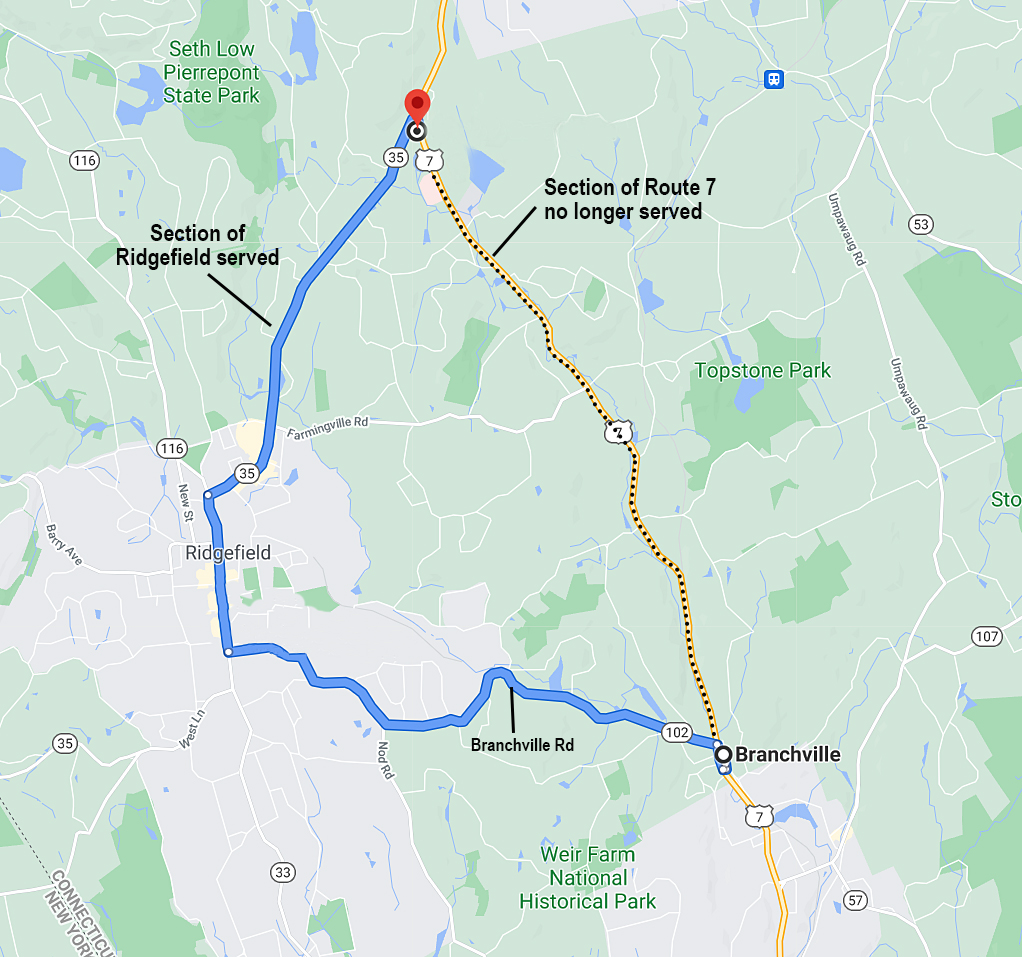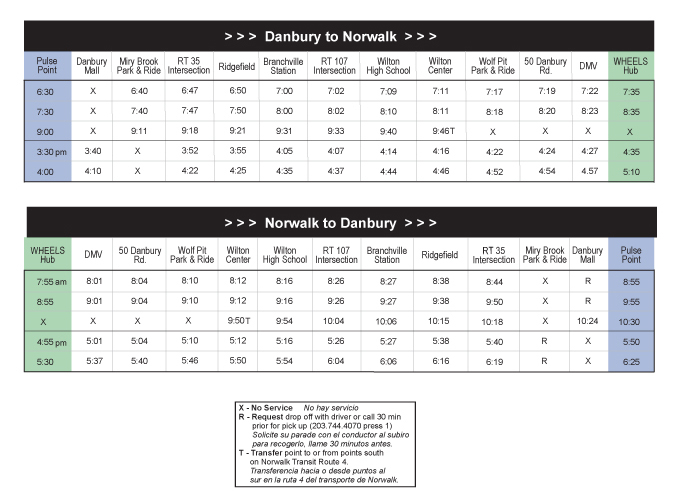 ---
< Back to Alerts page