Danbury - Brewster • 07/25/19
ATTENTION Brewster Shuttle Passengers
Brewster Shuttle will not use Brewster Station after the 5:36pm train arrival due to Brewster Fireman's Parade street closures.
After 5:41pm, Brewster Shuttles will detour to Southeast Station and continue to drop passengers off at Brewster Shuttle stops for the rest of the night.
(See schedule below)
Since both Southeast and Brewster Shuttles will meet trains at the Southeast Station, ask the driver if you're boarding the correct shuttle.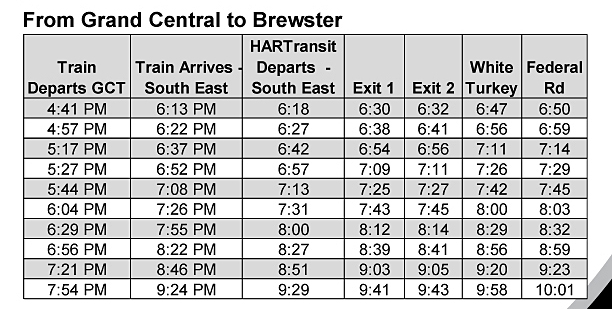 ---
< Back to Alerts page