System Wide • 09/09/17
The HARTransit Trolley
The HARTransit Trolley will return to serve the Farmers' Market Saturday September 23rd -
but the route will still be served with the #19 shuttle bus.
Please note that this Saturday, due to the Taste Of Danbury,
the Farmers Market will be moved next to the Danbury Green in the
Ventura Law Firm parking lot. The #19 bus route has been slightly altered due to this location change.
Please see the map pictured here. Enjoy the day!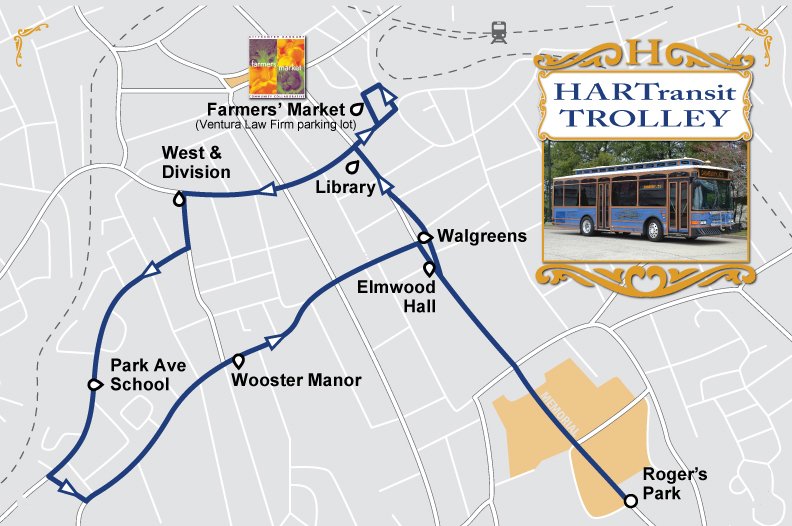 ---
< Back to Alerts page