System Wide • 09/23/17
The Return Of The HARTransit Shuttle!
Look for the return of the HARTransit Trolley serving the Farmers' Market this Saturday!
The fare is free - hop on board to get to or from the Farmers' Market - or just take a ride!
Please note: 
Saturday: Main Street in Danbury will be closed from White to Liberty, 9am to 7pm, for Danbury Artisans Street Fair.
The Trolley route will be slighlty altered for this week. See map below.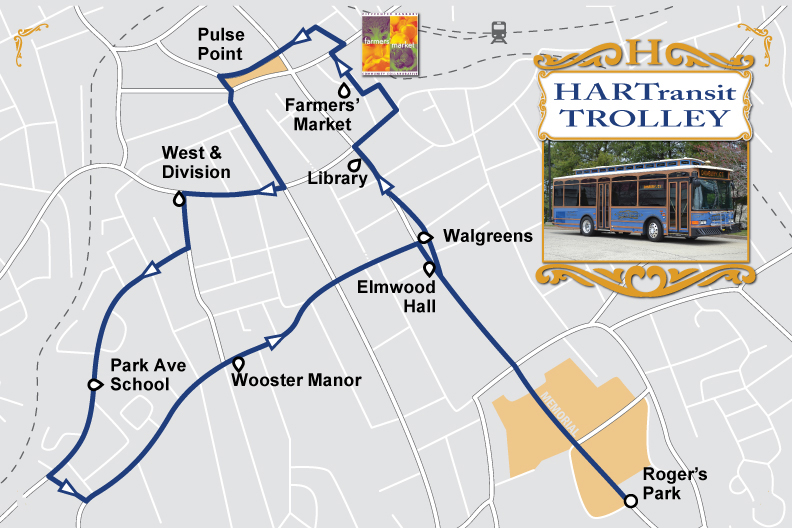 ---
< Back to Alerts page