Bus Operators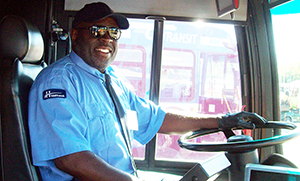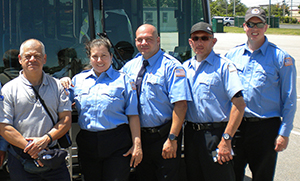 Essential Job Functions: Both full time and part time drivers with clean driving records. Courteous, customer service oriented and dependable individuals to safely operate our buses and provide the highest quality of service to our customers and community.
Qualifications: CDL Class B with passenger endorsement required. 
---
Full time Supervisor
Part time Supervisor

Part time supervisors needed early morning weekdays, 4:45 - 8:15am (end time negotiable),
working with a team of front-line managers at a growing public transit provider.
Opportunities for additional hours weekdays and weekends to meet coverage needs.
CDL class B and prior fleet management experience preferred but not necessary.
Proficiency in Microsoft Windows and browser-based computer applications required.
Job Type: Part-time
Salary: From $21.00 per hour
Supplemental pay types: Signing bonus
Experience: Supervising experience: 1 year (Preferred)
License/Certification: CDL (Preferred)
Work Location: In person
---
To download an application online go to:
(FIRST save application pdf to your computer, THEN fill out and save again and email or print & mail to return.)
To mail/fax/email completed application / and or resume and cover letter:
HARTransit
Human Resources
62 Federal Road
Danbury, CT 06810
Fax: 203-744-0764
Email: HR@HARTransit.com
Office Hours: M-Th 8:30-4:30  Fr 8:30-1:00
Phone: 203-744-4070 ext. 133
EOE M/F/H/V
Subject to mandatory pre-employment and random drug and alcohol testing.
Employment Application (PDF)
(FIRST save application pdf to your computer, THEN fill out and save again and email or print & mail to return.)